<!- sidebar-file='/sites/www.starschallenge.org/web/stars/Fall and Winter Science Courses/_zumu_sidebar.html' --> <!- box:side-1 -->
Fall and Winter Science Courses
Winter 2020 Courses
Fall 2019 Courses
Brochure (pdf)
Application
Photo Gallery
Students
Parents
Explore the Universe!
By Mr. Marc Coe
Explore the Universe! is for students who are interested in finding out more about the cosmos and our place in it. We will explore astronomy and physics using scientific reasoning, hands-on experimentation, and technology applications. We will work together to solve real world problems.
Telescopes will be introduced and students will use them to observe the night sky. Students will examine the features of the moon and see the craters and mountains. Other planets and stars will also be observed and participants will appreciate the variety and wonder of the universe that is invisible to the unaided eye.
After seeing craters on the moon, we will explore cosmic collisions. Students will appreciate the gravity of the phenomena, given that the last major impact wiped out 75% of all living things on Earth, including the dinosaurs! We will speculate what could happen if an impact event happened today. After all, there is a small chance of an impact in 2036! Finally, we will use slingshots to simulate impact events, creating craters (and a huge mess!) and cooperatively study the physics involved in detail.
Other topics include light and energy. Students will use lasers and mirrors to investigate the properties of light and to probe the contradictory nature of light. Participants will test Newton's Laws of Motion through hands-on activities.
Our last explorations will involve rockets, the only way to get into space (so far!). By using scientific reasoning and carefully controlling variables, students will be able to design rockets that travel high and fast!

Mr. E. Marc Coe
Science Faculty
Cedar Drive School, Colts Neck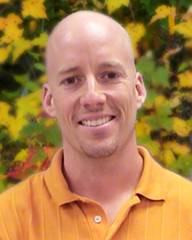 Mr. Coe is an experienced educator with many years of math and science instruction experience. He has been recognized by the New Jersey State Systemic Initiative Program for innovative use of technology in the classroom. He has presented workshops at Rutgers University and The Richard Stockton College of New Jersey. Mr. Coe believes that successful science instruction involves critical thinking and problem solving using real world situations.

Come Explore The Universe with us!